Oat Apple Fibre Drink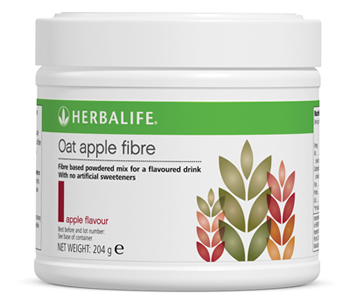 By now most of us are aware of how important fibre is to our diet and our intestinal health, and also how it contributes to helping us maintain a healthy weight.
Oat Apple Fibre is a delicious and easy way to help increase your daily fibre intake. A unique sugar free* blend, with no artificial sweeteners, of soluble and insoluble fibres. Oat apple fibre contains 6 natural fibre sources - apple, oat, maize, citrus, chicory and soya. Each serving contains 5g of fibre and 18 calories.
Key Product Benefits
One serving provides 5g of fibre.
Derived from 6 natural fibre sources
Sugar free
Contains no artificial sweeteners
Contains both soluble and insoluble fibre
Mix with water or your favourite Formula 1 shake.
Usage
Mix 1 scoop (provided) with 150 ml of water or add it to your Formula 1 shake.