HERBALIFE24 Rebuild Strength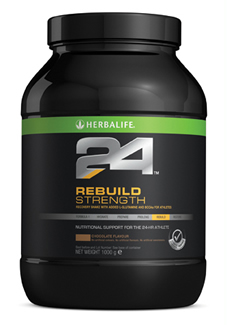 Rebuild Strength is a recovery high protein drink for use after strength training.
Key Benefits
For use after anaerobic exercise
Contains 25g protein that contributes to the growth and maintenance of lean muscle mass, delivering protein to fatigued muscles
Iron contributes to normal energy metabolism, the formation of red blood cells and oxygen transport in the body
No artificial colours, flavours or sweeteners
Casein and whey proteins are both high quality dairy proteins and are recognised for their excellent amino acid content.
Product Usage
Mix 5 level scoops (50 g) with 250 ml of water. Shake vigorously. Consume within 30 minutes following intense physical activity. This product should be used as part of a balanced and varied diet in line with a healthy lifestyle.