Herbalife Protein Bars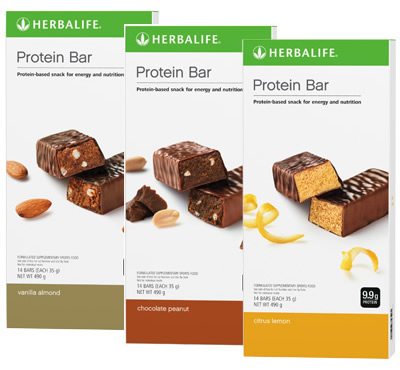 Chewy bars formulated with a blend of soy and whey proteins, healthy fiber and 23 vitamins and minerals, great as a healthy between-meals snack.
When trying to lose weight or maintain your health, you need a healthy snack that accommodates your busy lifestyle. Herbalife Protein Bars have 12 grams of protein, plus vitamins and minerals to help you curb your appetite and keep up your energy.
Protein Bars - Key Benefits
A healthy snack, enjoy this sweet protein bar with approx 140 calories per bar
Combines protein and carbohydrates for sustained energy release
High in B vitamins to help release energy from fats and carbohydrates
Get 12g protein in every bar
Protein Bars - Product Usage
One or two bars per day for healthy snacking and weight loss. For variety, try our other delicious protein-rich snacks.